Newspapers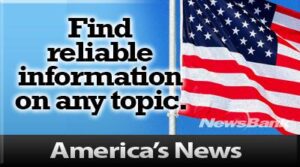 Explore and stay informed on local and national topics, people and events in areas such as business, health, education, jobs and careers, political and social issues and more.  Features a wide variety of credible, vetted news sources spanning the U.S., including the Waukesha Freeman, Milwaukee Journal and more. Available remotely 24/7 on any device.
---

Milwaukee Journal Sentinel: (coverage – 1990-current date)
Explore Milwaukee history through local news, events and people with the Milwaukee Journal Sentinel Collection. Search current and archived issues with full-color newspaper pages, full-text articles and content only published online. Also available remotely 24/7 on any device.
---

Waukesha Freeman: (coverage – June 2000-current date)
Search full-text articles on local news, issues, events, people and more from current and archived issues of the Waukesha Freeman. Also available remotely 24/7 on any device.
---
Genealogy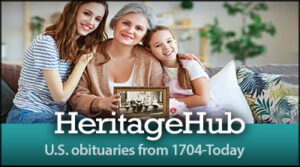 Explore your family history with the premier collection of U.S. obituaries and death notices for in-depth genealogical research from 1704 - today. HeritageHub helps you easily identify relatives, uncover new information and potentially unknown family members. Includes deep coverage from all 50 states, hard-to-find content from the mid 1900's, and original obituary images. Access is available 24/7.
---

Waukesha Public Library is now a FamilySearch.org Affiliate Library. This resource must be used in the library to access the additional records.
Patrons may access FamilySearch services and resources through a FREE online account at FamilySearch.org. 350+ million digital records in the FamilySearch database can only be accessed through an LDS Family History Center or Affiliate Library.
---
Business/Finance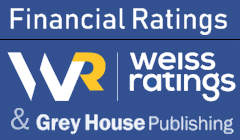 Description to come...
---
More Resources

This resource includes 121 topics for 175 countries. Starting with a country snapshot and cultural overview, topics include: climate; food and recipes; history; language; maps; money and much more. AtoZ World Culture includes teaching tools and lesson plans for educators.

This resource contains more than 2,000 state, regional, and ethnic recipes—including food culture articles—as well as historical and reference articles including an ingredients section. AtoZ Food America is the largest food database of its kind focused solely on diverse American cuisine.
---
Bridges Library System/BadgerLink Digital Tools

Udemy offers over 6,000 online video learning courses that can be accessed anytime, anywhere. Learn programming, marketing, business skills, personal hobbies, and more. Each library has their own unique URL to access Udemy.
---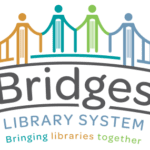 With your library card from a Waukesha or Jefferson County library, you can access entertainment apps, research websites, and other digital tools. Read an ebook, research your family tree, check out Consumer Reports, listen to an audiobook, and more! Databases on this list are provided by the Bridges Library System, or the State of Wisconsin/BadgerLink.
(opens in a new window)