Friends Event
Wine Tasting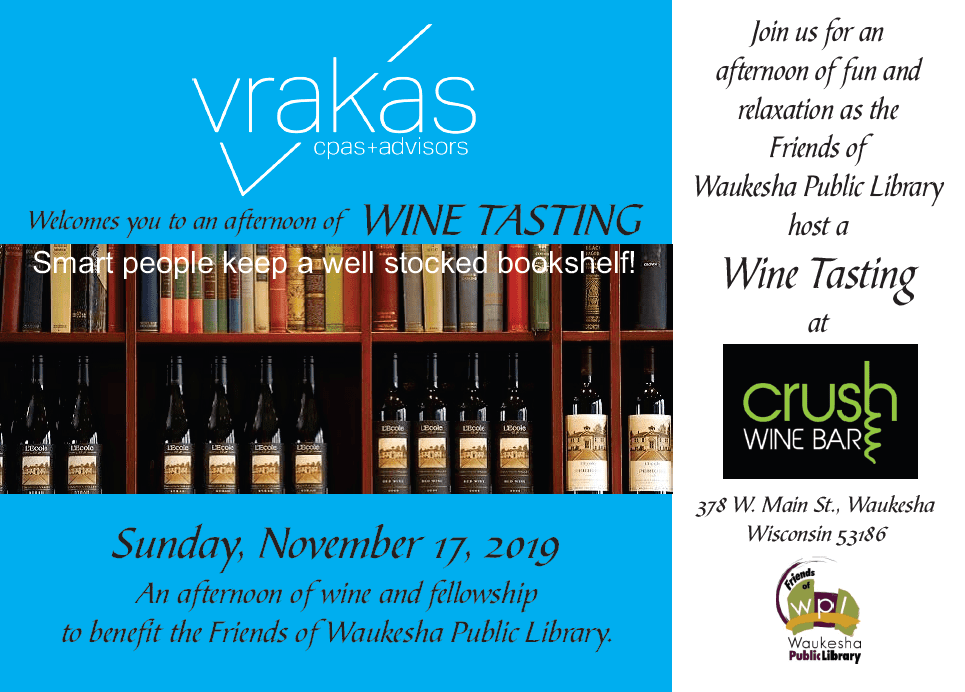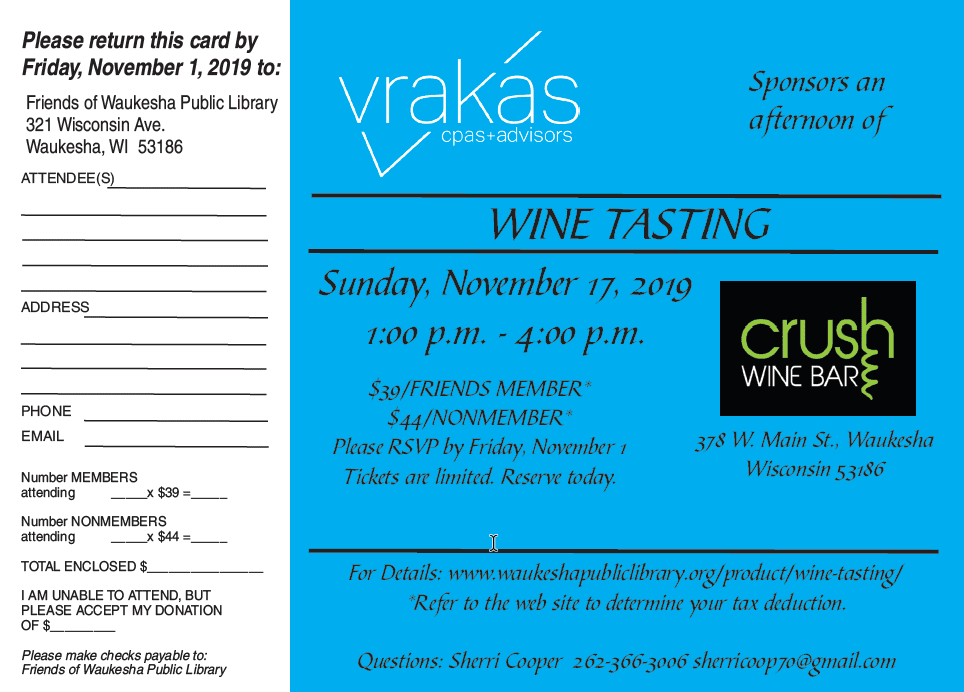 Sunday, November 17, 2019 1-4 PM
Crush Wine Bar
378 W Main Street
Waukesha, WI 53186
RSVP by November 1
$39 for Friends members/$44 for nonmembers
Click on the image(s) above or this link to register online!
If you have questions please contact Sherri Cooper 262-366-3006 -or- sherricoop70@gmail.com
Interested in helping out with our silent auction? Download and print out our donation/volunteer form.
Interested in being a sponsor? Download and print out our sponsor form.
Dining Fundraisers

Culver's donates 10% of sales from a specific location (see below) to the Friends of Waukesha Public Library.
All events are 5:00 PM - 8:00 PM unless listed below.
1650 E Main St, Waukesha, WI 53186
Wednesday September 25, 2019
Wednesday October 23, 2019
Wednesday January 22, 2020
Wednesday February 26, 2020
Wednesday March 25, 2020
Wednesday April 22, 2020
Wednesday May 27, 2020