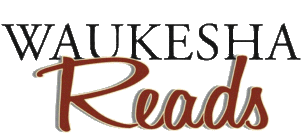 Saddle up…It's time for Waukesha Reads! Pick up your FREE books and event calendars at the Library now. You can also view the calendar of events online by clicking here.
Don't forget to enter the Waukesha Reads Flash Fiction contest! The official rules and application form are available on the Waukesha Reads website at http://waukeshareads.org/contest/.
The deadline for entry is October 6.