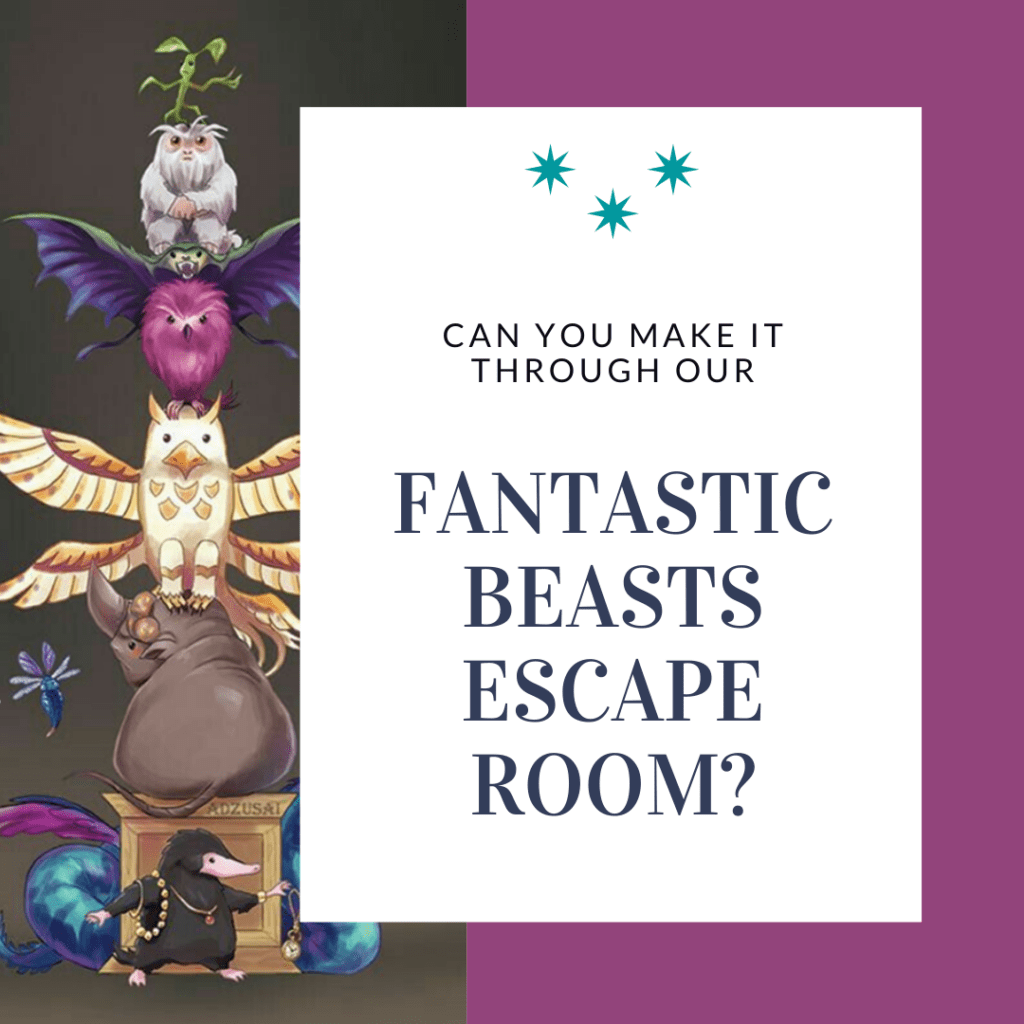 Hello, aspiring magizoologist! Welcome to the Fantastic Beasts Virtual Escape Room! This Escape Room was created for you by Teen Librarian Carley from Waukesha Public Library. Please run through this Escape Room on your own or with a parent, sibling or friend. Having a piece of paper and pencil nearby will help you work through some of the questions.
If you are running through this Escape Room, be sure you are signed up for our Teen Summer Library Program through Beanstack! To register for the program, visit waukeshapubliclibrary.beanstack.org. On Beanstack, you can register, sign up for the Teen Summer Library Program, and start earning badges! At the end of this Escape Room, there is a code word. This code word is needed to unlock the badge for this Escape Room on Beanstack.
Today, you will be meeting with magizoologist Newt Scamander and taking a tour of the magical creatures inside of his suitcase. Newt sets down his suitcase to shake your hand, when — BAM!! The suitcase flies open and out of it comes a dozen magical creatures! Newt yells in alarm, and quickly checks his suitcase. With grief on his face, Newt tells you that all of his creatures are missing. It's up to you and Newt to find all of his missing creatures and return them to their habitats inside Newt's suitcase, before they cause a disturbance!
Best wishes to you as you track down these creatures!
DISCLAIMER: Waukesha Public Library condemns the recent transphobic comments Tweeted by author J.K. Rowling. If you are looking for LGBTQ+ resources, please visit the Trevor Project Support Center. If you need immediate help or counseling, please call The Trevor Project at (866) 488-7386 or visit Trevor Project Get Help.