Second Annual Edible Book Festival
On Saturday April 16, 2016 Waukesha Public Library celebrated National Library Week by hosting edible displays based on people's favorite book or literary character. The public viewed entries from 1:00PM to 4:00PM and voted for their favorites.
You can see photos of all the entries on our Facebook page. At the end of the day, there were five entries that stood above the rest: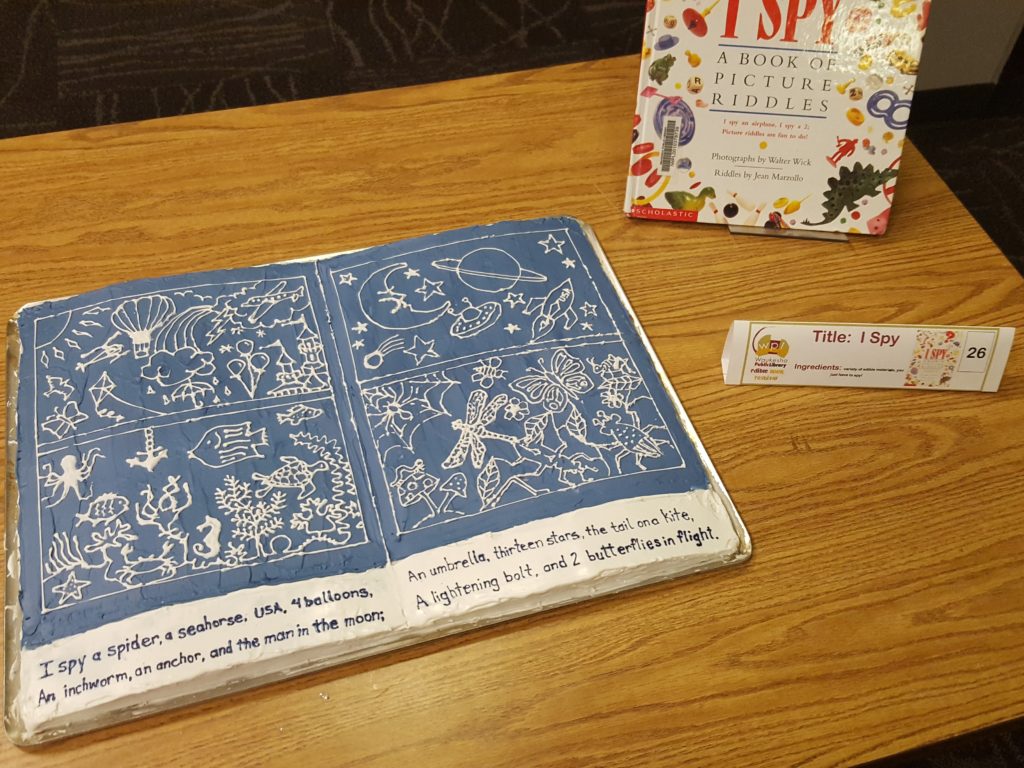 Best in Show: I Spy by Laura Sumpter.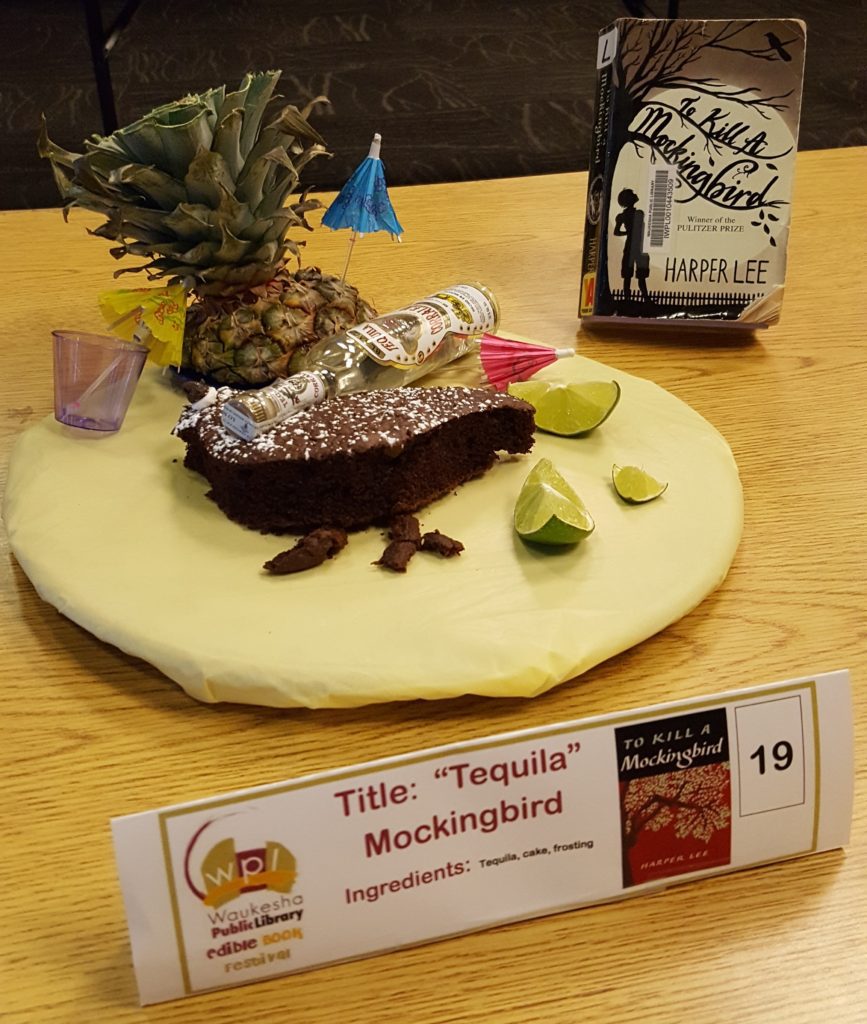 Punniest/Funniest: "Tequila" Mockingbird by Dawn Habben.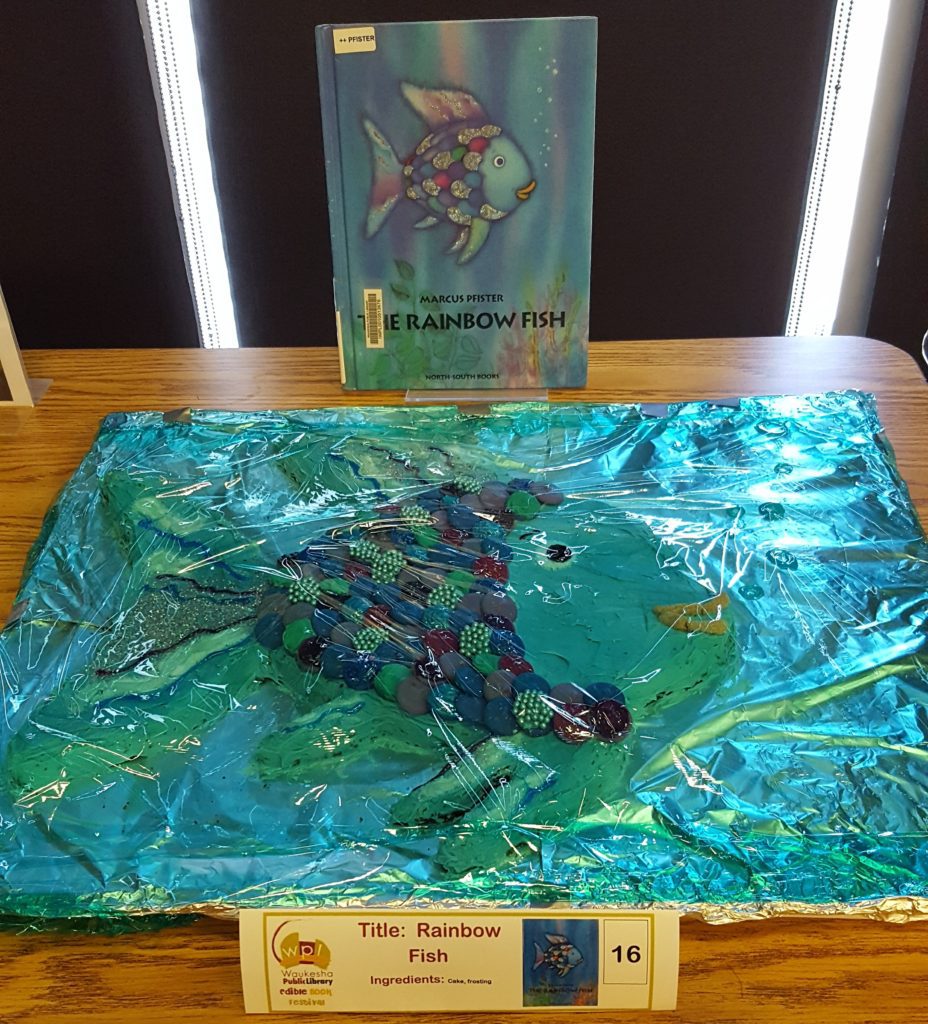 Most Creative Use of Ingredients: Rainbow Fish by Kathryn Henderson.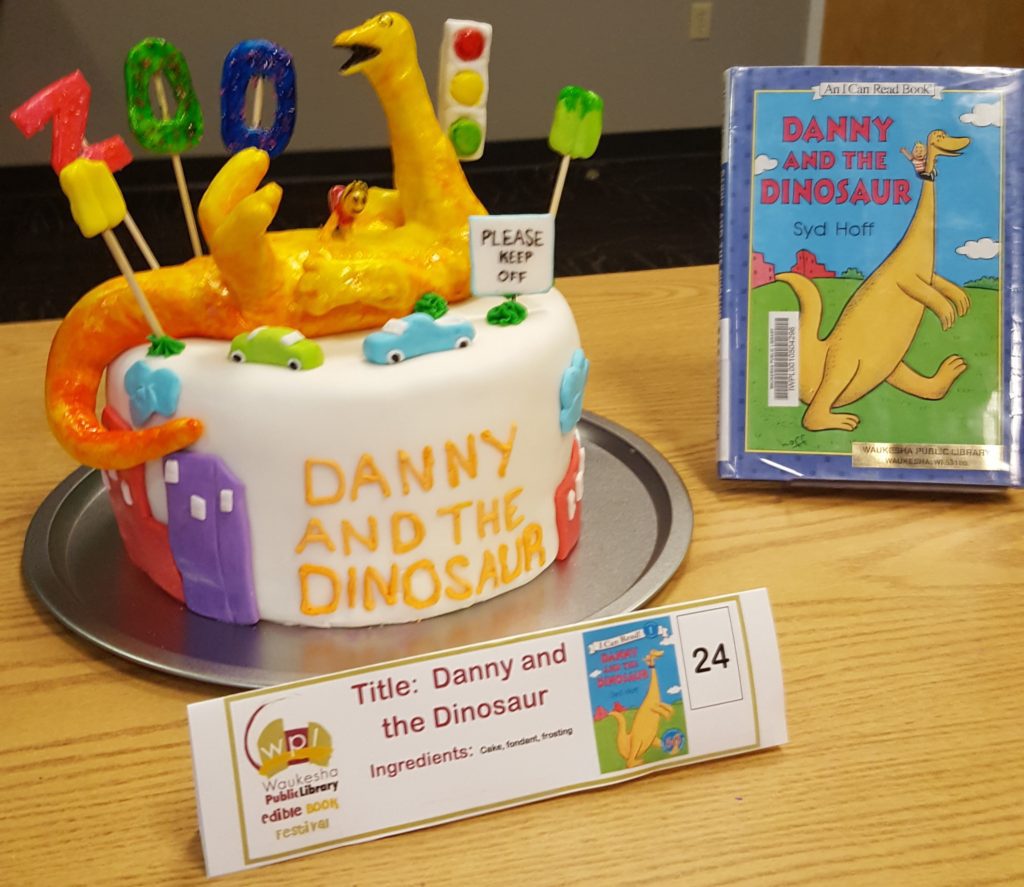 Most Likely to be Eaten:  Danny and the Dinosaur by Dakota Diaz with Chance, Sailor, and Luke.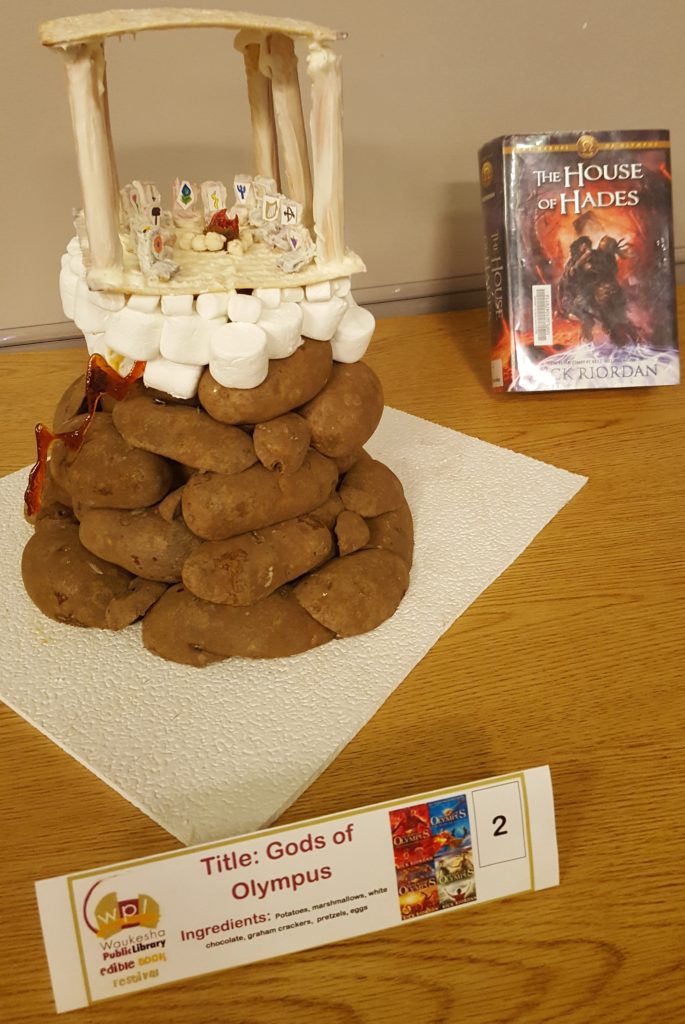 Least Likely to be Eaten: Gods of Olympus by Cassie and Patti Kowalski.