Featured Artists – Jenni and Hannah Schwane

January – April 2020
A BRIEF BIOGRAPHY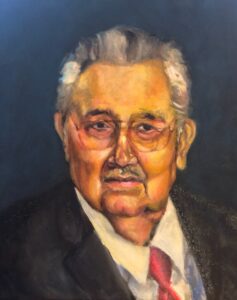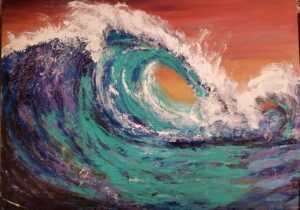 Artists of the month, mother and daughter, Jenni and Hannah Schwane are excited to present a variety of their works of art at the Waukesha Public Library through April 30th, 2020.
Both proud to be born and raised Waukesha residents and have enjoyed the artist community here in Waukesha as well as Milwaukee. Although it seems to run in the family, they believe that creativity exists universally and just needs to find a way to be cultivated and tapped into.
Jenni is self-taught in fine art, although she has taken a wide range of university level courses over the years to qualify her as a fine artist. She has taught many classes and creative sessions for all ages mainly focused on painting and pottery. She loves to encourage those who feel a lack of creativity by offering fun, easy going creative juice sessions. Jenni is also a self employed hairstylist and volunteers part time at the Donna Lexa Art Center in Waukesha.
Hannah is currently a fine art major at University Wisconsin Whitewater with furthering education in mind. She has explored both 2 and 3D mediums. Bartending at 841 has helped her continue to afford staying in school and she is welcoming art commissions to help with her education as well.
Each of the ladies have done extensive creative studies in art mediums ranging from pottery, oil and acrylic paints, and inks, mixed media, charcoal and other drawing materials. They have taken several university classes together over the years as well as attended life drawing sessions.
Further bio information is located at gallery on the main floor of the Waukesha Public Library.
Interest in pursuing a work of their art contact at rj_schwane@yahoo.com or 262-336-4597.