Waukesha Public Library Cornerstone Campaign
A better tomorrow
Investing in the Waukesha Public Library means investing in the community's cornerstone: the place that will transform and inform generations to come. You can make an online donation to the library via this link.
New enhancements coming in 2022:
A demonstration kitchen
An upgraded rotunda entryway
Dedicated spaces for community art
4 new conference rooms for groups of various sizes
A large community room with space for 180 people
A renovated 1904 original Carnegie Library for local history and events
A makerspace with state-of-the-art technologies and innovative crafting tools
The investment
The community's needs are changing, so this is the perfect time to reinvest in the Library. Our goal is to transform people's lives and provide opportunities for EVERYONE to learn, explore, and grow.
Support the Library—in any amount that is right for you. Every contribution is greatly appreciated. Here are the benefits you will receive if you give at a specific level:
$50 Lapel Pin
$100 Friends of the Library Membership
$500 Commemorative Library Keepsake Coin
$1000 Recognition on donor wall (see below)
$5000 Recognition panel on donor wall (see below)
Video tour
A dual partnership
The City of Waukesha has contributed $3.3 million to design and building costs. The Library must secure an additional $1.5 million in private dollars.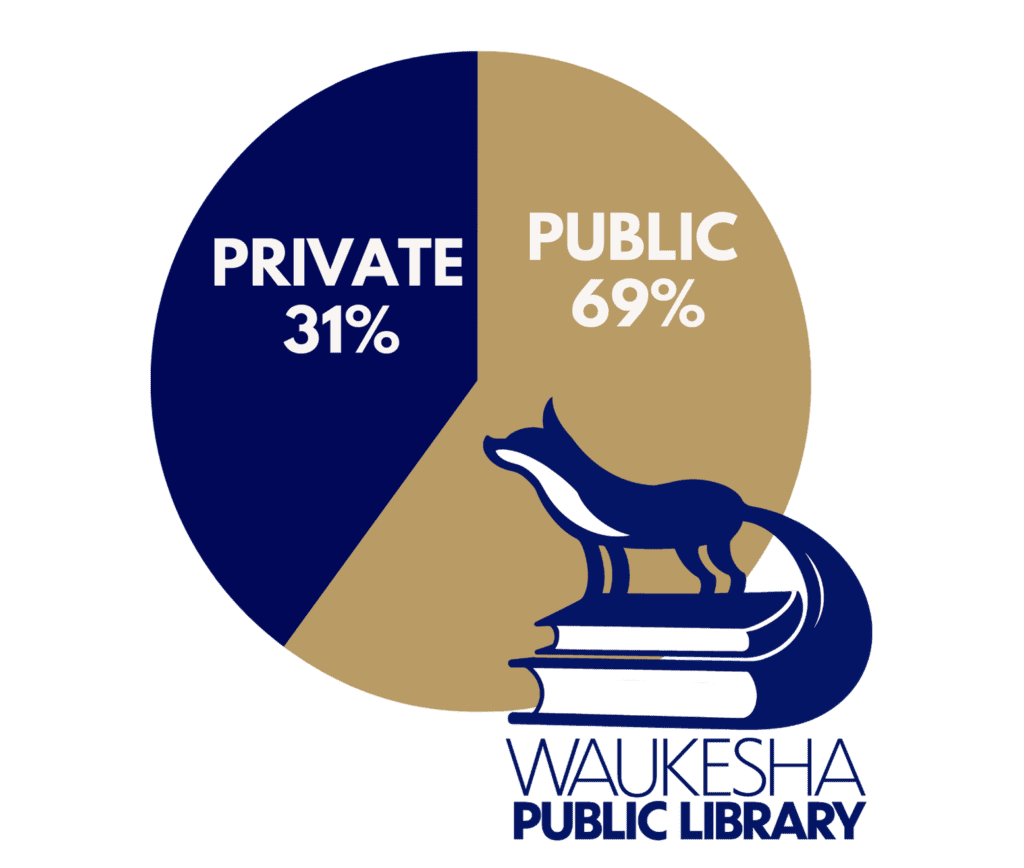 Project Revenue
City Funds – $3,300,000
Private Campaign Donations – $1,500,000
Total Project Budget – $4.8 million
---
Donor wall
Donors starting at $1,000 will be recognized on a donor wall in our lobby. Final colors to be determined.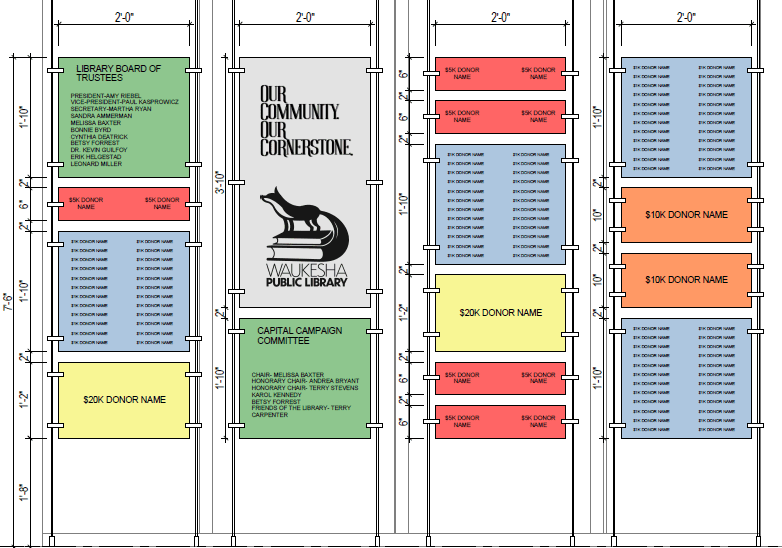 ---
Donate
You can use the link below to donate to the Cornerstone Campaign:
https://waukesha-public-library.snwbll.com/cornerstone-campaign
---